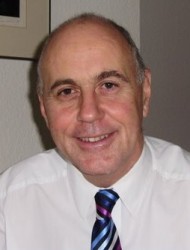 CROFT, Chris
Education
Southchurch Hall High School
Positions Held
Head of Reinsurance – CMGL, 1994-2006
Run-Off Manager – Lloyd's Syndicates 957 & 1101, 2000-2006
Reinsurance Director – Anglo American Ins. Co. Ltd., 1990-1994
Reinsurance Director – H.S. Weavers (Underwriting) Agencies Ltd., 1985-1990
Reinsurance Manager – Weavers, 1980-1985
Accounts and Closings Manager – Weavers, 1973-1980
Accounting – Willis Faber and Dumas, 1971-1973
Accounting – Corporation of Lloyd's, 1969-1971
Present Position
Independent Consultant – Chris Croft Consultants Ltd.
Professional Associations
Member, The Chartered Institute of Arbitrators
Accredited Mediator, The Chartered Institute of Arbitrators
Panel Member of ARIAS (UK)
Experience
All aspects of reinsurance asset management for both Lloyd's Syndicates and solvent and insolvent companies including reinsurance purchase, wording preparation, reinsurance recovery management, commutations and litigation management. Also underwrote a non-marine reinsurance account and has carried out numerous inspections and acted as expert witness. Experience in all classes of business and types of reinsurance other than marine hull and cargo. Acting as mediator for Lambeth Borough in community disputes.