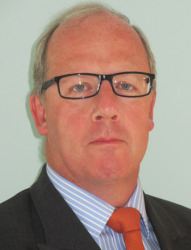 GRAY, Stephen
Positions Held
Underwriting Manager – Alterra Syndicate 1400 (previously "Max", "Imagine", and originally "Danish Re"), 1999-2013
Director, Treaty Underwriting – Copenhagen Re (UK)
Deputy Underwriter – Lloyd's Syndicate 1117
Treaty Underwriter – City Insurance Co. (UK)
Treaty Underwriter – Copenhagen Re. (UK)
Present Position
Director – Stephen Gray Consulting Limited.
Other Activities
Currently involved in general reinsurance consultancy work and Independent/Expert Review work for two Lloyd's Syndicates.
Professional Associations
Fellow of The Chartered Insurance Institute
Panel Member of ARIAS (UK)
Experience
More than 35 years of experience in the "front line" of the Lloyd's and London Company markets. A specialist in Property Treaty Reinsurance (both pro-rata and excess of loss) with a track record of profitable underwriting through a variety of market conditions. Detailed knowledge of pricing and modelling techniques along with considerable experience in the structuring and purchasing of outwards reinsurance protections. Previously involved in three "start ups".