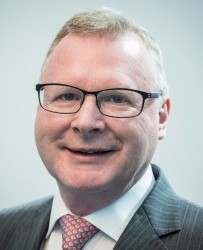 FOLEY, Philip Thomas
| | |
| --- | --- |
| Member since: | June 2015 |
| Address: | London, |
| Telephone: | +44 (0) 20 8946 1676 |
| Mobile: | +44 (0) 7899 913615 |
| Email: | phil.foley@foleyspecialities.com |
| Nationality: | British and Canadian |
Education
Bulmershe Grammar School, Woodley, Berkshire and Reading College of Technology.
Positions Held
Independent Underwriting Peer Reviewer – Antares Syndicate, 2015 to date, Chaucer 2016 to date and MS Amlin 2017 to date
Active Underwriter – Syndicate 1218, 2009-2014
Chief Underwriting Officer – Newline Insurance Company Limited, 2009-2014
Director – Newline Underwriting Management Limited, 2009-2014
Senior Vice President – Liberty International Underwriters, Europe, 1998-2008
Director – Marsh FINPRO London, 1996-1998
Senior Executive Director – Minet Global Professional Services Limited, 1977-1996
Present Position
Director – Foley Specialities Limited
Other Activities
Underwriting and Claims Services include: expert witness, independent peer reviewer, claims disputes, policy analysis, commercial mediator, insurance and reinsurance consulting, non-executive directorships. Author of The Chartered Insurance Institute's study text 995 "Strategic Underwriting".
Professional Associations
Member, Expert Witness Institute
Member, Chartered Institute of Arbitrators
Fellow of The Chartered Insurance Institute, Chartered Insurance Practitioner
Member, Professional Liability Underwriting Society
Member, British Insurance Law Association (BILA)
Panel Member of ARIAS (UK)
Experience
For 20 years was a specialist insurance broker in professional indemnity with expertise in brokers E&O, accountants, lawyers, surveyors, actuaries, IFAs etc. In last 16 years as underwriter, broadened skills set to include most casualty lines including all financial lines (PI/D&O/FI), medical malpractice and general liability (EL/PL/Products). Was chair of Newline's Delegated Authorities Committee. Has worked in USA/Canadian market, Irish market and the London market with particular experience in the Commonwealth countries.