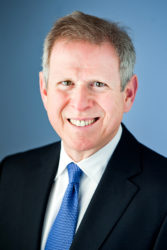 ROTHSEID, Andrew
Education
JD, The Tulane University of Louisiana
BA, University of Pennsylvania
Positions Held
Independent Director – ACA Financial Guaranty Corporation, 2008-2015
Partner – PricewaterhouseCoopers LLP, 2005-2007
Managing Director – PricewaterhouseCoopers Global Restructuring Services LLP, 2003-2005
Managing Director – BD Cooke & Partners Limited, Dominion Insurance Company Limited, 2001-2002

Consultant to ultimate parent, La Fondiaria S.p.A., 1999-2000

Various executive positions including General Counsel and Director – US subsidiary and Bermuda domiciled insurers and reinsurers of Consolidated International Group, Inc., 1993-1998
Commercial Litigation Lawyer – Montgomery, McCracken, Walker and Rhoads, 1985-1993
Commercial Litigation Lawyer (with emphasis on insurance coverage) – White and Williams, 1983-1885
Judicial Law Clerk – Philadelphia Court of Common Pleas, 1982-1983
Present Position
Principal and Owner – RunOff Re.Solve LLC
Independent Director – Pioneer Underwriting Holdings Inc.
Professional Associations
Admitted to Practice Law in Pennsylvania and New York
International Association of Insurance Receivers
INSOL International
Certified Arbitrator – ARIAS (US)
Philadelphia and Pennsylvania Bar Associations
Panel Member of ARIAS (UK)
Experience
Principal and owner of RunOff Re.Solve LLC providing specialist turnaround, restructuring and advisory services to the global insurance and reinsurance industry particularly in regard to discontinued or "run-off" liabilities. RunOff Re.Solve also works with well-capitalised institutional investors to acquire distressed insurance assets. Has over 25 years of professional experience within the insurance industry as a private practice lawyer (licensed in Pennsylvania and New York), general counsel and director of American and Bermudian property and casualty run-off insurers and reinsurers, managing director of a London Market run-off insurer and reinsurer, and partner with a global professional services firm.