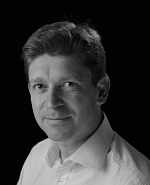 ELKINGTON, Ben KC
Education
Trinity College, Cambridge (MA in Law)
University of Virginia, USA (Masters in Law)
Admitted to the New York Bar (1995)
Admitted to the English Bar (1996)
Admitted to the Bar of the Cayman Islands (2016) (ad hoc)
Positions Held
Tenant at 4 New Square, Lincoln's Inn, 1997 to date
Appointed Queen's Counsel 2012
Adviser to the Insurance Brokers Standards Council (on-going)
Judicial Assistant to the Court of Appeal, 1998
Associate at Sullivan & Cromwell, New York, 1994-1995
Present Position
Practising Queen's Counsel at 4 New Square, Lincoln's Inn.
Professional Associations
Member of British Insurance Law Association
Member of Commercial Bar Association (Committee Member)
Member of Professional Negligence Bar Association
Member of London Common Law & Commercial Bar Association
Panel Member ARIAS (UK)
Experience
Over 20 years' experience of advising and representing policyholders, insurers and reinsurers in the full range of non-marine insurance disputes. Work involves both domestic and international disputes, and includes litigation and arbitration, both in the UK and abroad. While continuing that work, also now acts as an arbitrator, a role for which his background makes him ideally suited.