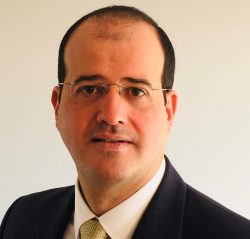 De AZEVEDO, Celso
Education
• King's College London: Bachelor of Laws (Honours) (1995)
• Inns of Court School of Law: Bar Vocational Course (1996)
• King's College London: Master of Laws (1997)
• Solicitor (1999)
• New York Attorney (2002)
• Fellow of Chartered Institute of Arbitrators, FCIArb (2007)
• FedArb (US) – Arbitrator and Mediator Panellist – 2021
Positions Held
Partner, Penningtons Manches Cooper LLP (2019-2020)
Partner, Thomas Cooper LLP (2014 – 2018)
Present Position
• Barrister, Enterprise Chambers
Other Activities
Author of 'Cyber Risks Insurance – Law and Practice' & 'Walmsley on Business Interruption Insurance'
Former visiting lecturer at the Centre for Energy, Petroleum, Mineral Law and Policy, University of Dundee (CEPMLP).
Professional Associations
• Panel Member of ARIAS (UK)
• New York State Bar – New York Attorney
• Chartered Institute of Arbitrators – Fellow
• FedArb (US) – Arbitrator and Mediator Panellist
• London Business Interruption Association (Past President)
• Cyber Insurance Association (Founding Member)
• Member of British Insurance Law Association
• Chartered Insurance Institute
• Insurance Institute of London
• Society of Claims Professionals
• Society for Computers and Law
• Member of Commercial Bar Association – COMBAR
• Member of Chancery Bar Association
Experience
Having worked for over 23 years as an international litigation solicitor
and partner in several international UK and US law firms based in the
City of London, Celso has extensive expertise in complex multijurisdictional
arbitrations and court proceedings worldwide.
He is regarded as a leader in the fields of high-value international
litigation and arbitration, particularly involving cyber risks, cyber
insurance, business interruption, marine, trade, construction, D&O,
casualty, offshore and energy losses, including subrogation claims.
Languages
Portuguese (native) English & Spanish.