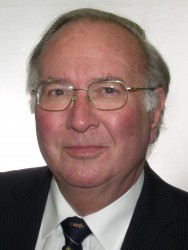 CATT, Charles James
Education
Eltham Green Comprehensive School
Positions Held
Director – GeoVera Ltd (Current)
Chairman – Challenge Group including Challenge Group Brokers (UK) Ltd (Lloyd's Broker) (Current)
Management Consultant – Cosmos Risk Solutions (Current)
Member – IUA Committee PCTC (Current)
Chairman – R.I.T.E.C. (Current)
Consultant – Action Learning (Current)
Member – Research Studies Committee and International Committee of the I.I.L. (Current)
Director – Alliance International Reinsurance
Chairman – I.U.A. Claims Committee, 1995-1999
Managing Director – NAC Re. International, 1993-1999
Assistant General Manager – NWRe., 1990-1993
Present Position
Chairman – Challenge Group Inc.
Director – GeoVera Re Ltd.
Principal – C.J.C. Consultancy Ltd.
Professional Associations
Member of the Chartered Insurance Institute
Associate of Insurance Solutions Ltd.
Member of British Insurance Law Association
Panel Member and Accredited Mediator of A.R.I.A.S. (UK)
Board Member of AIRSP
Experience
Over 50 years active involvement with reinsurance activities developing from underwriting to general management. Some insurance experience with Commercial Union Group (CGNU). Maintains an active involvement through directorship of and consultant to both a reinsurance company and a reinsurance broker. Actively involved with I.U.A. via membership of PCTC and training as Chairman of R.I.T.E.C. (the Reinsurance Training and Education Council). Concentrates activities on arbitration, expert witness and company review matters.