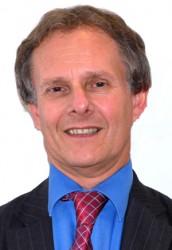 MARSHALL, Ian Edward
| | |
| --- | --- |
| Member since: | April 2007 |
| Address: | West Sussex, England |
| Telephone: | +44 (0) 20 7979 7468 (DL) |
| Mobile: | +44 (0) 77719 31148 |
| Fax: | +44 (0) 20 7979 7501 |
| Email: | ian.marshall@fticonsulting.com |
| Nationality: | British |
Education
Hull Grammar SchoolHull University – BSC (Econ)
Hull University
Positions Held
Group Head of Consulting – Chiltington International Ltd., 1987 to 2013
Senior Insurance Audit Manager – Ernst and Young, 1978-1987 in UK, Bermuda and USA
Trainee Chartered Accountant – 1974-1978
Present Position
Managing Director, Global Insurance Services, FTI Consulting
Professional Associations
FCA – Fellow of Institute of Chartered Accountants
CPA – Member of American Institute of Certified Public Accountants
ACII – Associate of The Chartered Insurance Institute and Chartered Insurance Practitioner
MAE – Practising Member of the Academy of Experts
Panel Member of ARIAS (UK)
Experience
Over 30 years experience in (re)insurance accounting and auditing, working in UK, Bermuda and USA.
Expert witness in numerous cases relating to reinsurance accounting, loss quantification and loss spirals and auditing. Instructed in cases in UK, USA, Canada and Bermuda.
Acted as sole arbitrator in English reinsurance dispute.
Acted as Independent Chairman of English & American Underwriting Agency solvent and insolvent schemes of arrangement, including having final decision on vote valuation.
Acted as independent expert for UK Part VII Transfer.
Directed first EU Reinsurance Directive portfolio transfer from Germany to UK.
Director in team which developed first UK insurance Solvent Scheme of Arrangement.
Past director of two UK reinsurance companies.