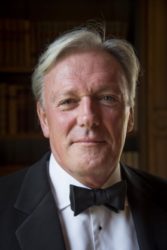 QUIGLEY, John Cameron
Education
Queen Elizabeth I College, Guernsey, Channel Islands.
Positions Held
Loddon Consulting (UK) – Managing Partner, 1997 – present
QXI International FZE (UAE) – Chief Executive, 2007 – present
QXI International Ltd (Channel Islands) – (International Sports Campaign Management & Consulting) – Chief Executive, 2009 – present
Lloyd's Brokers – Director, 1986-1997
Insurance and Reinsurance Consulting – Various, 1997 – present
Middle East Reinsurance Business Development, 2005 – present
Lloyd's Market Regulatory and Risk Consulting – Various, 2003 – present
Lloyd's of London Regulatory Division – Syndicate Run-Off Supervision, 2001-2003
Eastgate/Capita – consulting and advisory role – Syndicate Run-Off and Support Service Outsourcing, 1999-2000
Professional International Yacht Racing Teams, America's Cup, Oman Sail, Volvo Ocean Race, IMOCA Open 60, etc., Teams – Risk and Insurance Consulting, 1997 – present
Lloyd's Broker – Technical, Claims & Broking, 1982-1986
South African Marine Corporation, South Africa – Management Trainee – Liner, Bulk, Container & Terminal, 1979-1981
Stellenbosch Farmers' Winery – Stellenbosch, South Africa – Winemaking Management Trainee – One Year Course – 1978 – 1979
Present Position
Chief Executive, QXI International FZE, 2007 to date
Chief Executive, QXI International Ltd, 2009 to date
Managing Partner, Loddon Consulting, 1997 to date
Professional Associations
Member of The Chartered Insurance Institute
Panel Member of ARIAS (UK)
Experience
30 years experience in senior roles in International and Lloyd's of London markets in Insurance and Reinsurance Broking, Risk Management and Insurance/Reinsurance Consulting, Market Regulation, Run-Off Management and Reinsurance.
As an independent Risk and Insurance/Reinsurance Consultant has been involved in work for and advising on risk management, insurance programme structuring, alternative risk solutions, review of coverage and wordings, claims handling and advice, captives, business process outsourcing, run-off administration, run-off reinsurance and RITC, run-off regulation, Lloyd's regulatory monitoring and Franchise within Europe and the Middle East.
Previously as an insurance and reinsurance broker, over many years, has been involved with most classes of business including marine (all), energy, war, sabotage and terrorism, liabilities (marine & non-marine), P&I, contingency, construction, personal accident, aviation, fire, casualty, treaty, xol and binders in over 30 countries and territories including the Americas and the Caribbean, Europe, Scandinavia, Africa, Middle East and Far East.
Working with international professional yacht racing teams and event organisers involves advising on and engaging with operations, logistics, structure, sponsor relationships, general counsel, contracts, conflict resolution, training and personnel.
Foreign Languages
French, some Spanish & Italian, limited German & Afrikaans, learning Arabic.