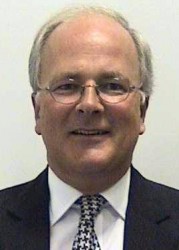 BURLING, Julian Michael
| | |
| --- | --- |
| Member since: | January 2011 |
| Address: | London, England |
| Telephone: | +44 (0) 20 7242 6105 |
| Fax: | +44 (0) 20 7405 4004 |
| Email: | jburling@serlecourt.co.uk |
| Nationality: | British |
Education
King Edward's School, Birmingham
St John's College, Cambridge, MA, LLB
Called to the Bar by Middle Temple 1976
Positions Held
Practising as a barrister – 1977 to date
Counsel to Lloyd's, 1995-2010;
General Manager – Solicitor's Group, Lloyd's, 1992-1995;
Solicitor's Group, Lloyd's, 1985-1992
Practice in chambers at Commercial Bar 1978-1985
Guest lecturer – Centre for Commercial Law Studies, Queen Mary, University of London, 2008 to date
Present Position
Barrister, arbitrator, and mediator at Serle Court, Lincoln's Inn.
Professional Associations
Chairman – British Insurance Law Association, 2008-2010
Committee member – British Insurance Law Association, 2002 to date
Fellow of Chartered Institute of Arbitrators
Panel Member of ARIAS (UK)
Experience
Over 30 years of litigation/arbitration of insurance/reinsurance and related disputes. Appearing on behalf of parties in arbitrations when in private practice at the Bar. Drafting insurance and reinsurance contracts and underwriting agency agreements. As Counsel to Lloyd's, principal legal adviser to Lloyd's on technical legal matters relating to Lloyd's and the Lloyd's market, including insurance, reinsurance, insurance intermediaries, banking, trusts, insolvency and FSA and overseas regulatory matters. Chairing conferences on insurance law. Lecturing at British Insurance Law Association, firms of solicitors and universities on aspects of insurance law and practice. Author of Lloyd's: Law and Practice, Routledge 2013, and Joint Editor of Research Handbook on International Insurance Law and Regulation, Edward Elgar 2011. Contributor to Clarke, The Law of Insurance Contracts, and other publications.
Foreign Languages
Basic French and German.