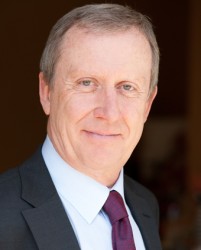 JUDSON, Martin
| | |
| --- | --- |
| Member since: | May 2010 |
| Telephone: | +33 (0) 1 39 75 98 64 |
| Mobile: | +33 (0) 6 86 68 06 81 |
| Email: | martin.judson@orange.fr |
| Nationality: | British |
Education
University of London, 1971 BA Combined Honours.
Positions Held
Manager – Abeille Re, Paris, 1990 – 1991
Manager – underwriting and marketing, UAP Re/SCOR, Paris, 1987 – 1990
Assistant Manager – marketing and technical, M&G Re, London, 1973 – 1987
Sedgwick Collins, London, 1971 – 1973
Present Position
Principal, Martin Judson Reinsurance Consulting, Paris
Professional Associations
Fellow of The Chartered Insurance Institute (since 1977) and Chartered Insurance Practitioner
Member of the Insurance and Reinsurance Legacy Association (IRLA)
Accredited Arbitrator of the "Centre de Médiation et d'Arbitrage de Paris" (CMAP)
Member and Panel Arbitrator of the "Centre Français d'Arbitrage de Reassurance et d'Assurance" (CEFAREA), Paris
Panel Member of ARIAS (UK)
Experience
Wide experience (1971-1991) in London and Paris of all aspects of managing, marketing, underwriting and administration of reinsurance, non-life branches worldwide.
Subsequently (1992 to date) active as an independent consultant in reinsurance litigation support in London, USA and mainland Europe, including inspections, arbitrations, mediations etc.
Additional experience includes producing a brokered personal lines insurance account in France, and running-off a non-life UK insurance agency in France.
Foreign Languages
French, Spanish.