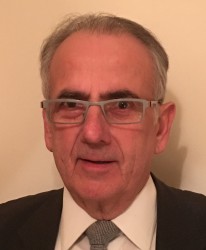 TRUFFERT, Maurice J
| | |
| --- | --- |
| Member since: | March 2016 |
| Address: | Paris, France |
| Telephone: | ++33 (0) 1 42 67 08 70 |
| Mobile: | ++33 (0) 6 07 09 52 98 |
| Email: | maurice.truffert@orange.fr |
| Nationality: | French |
Education
Master in Law, Master in Economics, Master in Business Administration
Positions Held
Head of claims and litigations Fac and Treaties – Riverstone, Paris
Representative in Paris – Arthur J Gallagher
Managing Director – IRM France (Alexander Howden)
Reinsurance Underwriter – M.C.R. (Groupe Monceau)
Reinsurance Underwriter and outwards business – Eagle Star France
Reinsurance Underwriter – CER (Bellefonte) Paris
Industrial Risks Underwriter (CAR, Machinery Breakdown, Product Liability, D&O) – Preservatrice
Present Position
Principal, Maurice Truffert Consulting.
Other Activities
Author
– Lamy Assurances (Wolter Kluwers) Reinsurance
– Lexis Nexis Assurance du Particulier: Assistance
Professional Associations
Member of A.P.R.E.F. (French Association of Reinsurance professionals)
Member of CEFAREA (French Arbitration Insurance and Reinsurance Ass)
Member of A.I.D.A. (International Insurance Law Association)
Panel Member of ARIAS (UK)
Experience
Insurance and Reinsurance Underwriting: life and health, non-life including credit and bond business, mainly in European countries and North America. Run off litigation and claims. Due diligence audit: portfolio transfers. Coverholder audits. Expert Witness and Arbitrator. Lecturing at Paris Assas Law University and Ecole Centrale d'Ingénieurs in Paris. Consultant for ceding companies and reinsurance brokers.
Languages
French (native), English, Spanish.