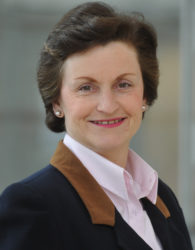 GODDARD, Mel
| | |
| --- | --- |
| Member since: | January 2001 |
| Address: | East Sussex, England |
| Mobile: | +44 (0) 7802 882735 |
| Email: | goddardmel@aol.com |
| Nationality: | British |
Education
BA (Hons.)
ACII Chartered Insurer
Positions Held
Director – MEL Goddard Consultancy Ltd. (Independent Consultant, Expert Witness and Arbitrator), 2000 to date
Independent Non-Executive Director – Apollo Syndicate Management Ltd, Lloyd's. 2018 to date. Member of Audit and Risk committees. Chair of Remuneration and Nominations committee.
Independent Non-Executive Director – ADNOC Reinsurance Ltd, Abu Dhabi. 2019 to date
Independent Non-Executive Director – Enstar Managing Agency Ltd, Lloyd's. 2020 to date
Trustee – Lloyd's Benevolent Fund, 2011 to 2020
Market Liaison and Underwriting Director – Lloyd's Market Association, 2006 to 2019
Independent Non-Executive Director – ProSight Managing Agency Ltd., Lloyd's, 2013-2017
Independent Non-Executive Director – Crowe Livestock Underwriting Limited, 2005-2009
Independent Peer Reviewer – Hardy Underwriting Agency Ltd., Lloyd's, 2004-2006
Director – QBE Managing Agency Ltd., Lloyd's, 1996-2000
Syndicate Active Underwriter – QBE Managing Agency Ltd., 1996-2000
Senior Underwriter – QBE International Insurance Ltd., 1993-1996
Syndicate Deputy Active Underwriter – Syndicate 529, Lloyd's, 1986-1992
Assistant Director and Broker – Fenchurch Group Brokers, 1982-1986
Non-Marine Broker – H. Clarkson & Co. Ltd., 1978-1982
Present Positions
Independent Non-Executive Director – Apollo Syndicate Management Ltd, Lloyd's. 2018 to date
Independent Non-Executive Director – ADNOC Reinsurance Ltd, Abu Dhabi, 2019 to date
Independent Non-Executive Director – Enstar Managing Agency Ltd, Lloyd's. 2020 to date
Director – MEL Goddard Consultancy Ltd. (Independent Consultant, Expert Witness and Arbitrator), 2000 to date
Professional Associations
Associate of The Chartered Insurance Institute
Chartered Insurer
Panel Member of ARIAS (UK)
Experience
Career spanning underwriting and broking, executive and non-executive Board roles; Lloyd's and non-Lloyd's; central Lloyd's market role; numerous expert witness/arbitrator roles in London, New York, Chicago, Bermuda and Scandinavia (2000 to date); adviser to Middle Eastern sovereign wealth fund capital investor in (re)insurance industry (Bermuda and Lloyd's).
In-depth knowledge and experience of most non-marine classes of business and their market practice. Specialist knowledge of reinsurance and US casualty markets.
Extensive and current Board Director experience of modern corporate governance, Solvency II, Risk, Audit.
Foreign Languages
French and Italian (proficient).