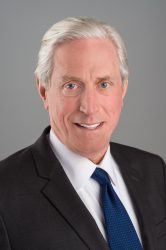 DASSENKO, Paul Edward
| | |
| --- | --- |
| Member since: | July 2010 |
| Address: | New York, USA |
| Mobile: | +00 (1) 860 866 7145 |
| Email: | PEDassenko@AOL.com |
| Nationality: | American |
Education
Post Graduate: IMD Lausanne (CH) – 2002
Juris Doctor: University of the Pacific, McGeorge School of Law, Sacramento (USA) – 1982
Bachelor of Arts: Walla Walla University, Walla Walla (USA) – 1974
Positions Held
Founder, President and CEO, Risk Transfer Underwriting, Inc., from 2011 to 2018
President & CEO – Converium Reinsurance (North America), Converium Insurance (North America), 2004-2007
Managing Director and various other senior executive positions – GIO Insurance Ltd., 1999-2004
Director of Insurance Operations & Senior Officer – Transit Casualty Co. (in Receivership), 1989-1995
Senior Broker & Principal – Tretis Group, Inc. (GuyCarp), 1986-1989
Vice President – John F. Sullivan, Inc. (GuyCarp), 1985-1986
Vice President – American Re (Munich Re), 1982-1985
Asst. Secy. – North American Re (Swiss Re), 1978-1982
Acct Analyst – Travelers Ins. Co., 1976-1978
Present Position
Principal & Sole Shareholder, AzuRe Advisors, Inc. since March 2007 (Insurance & Reinsurance Consulting, Arbitration & Mediation).
Professional Associations
State Bar of California – Active in Good Standing
Certified Arbitrator and Umpire, ARIAS-US
Panel Member of ARIAS (UK)
Experience
Appointments in over 300 arbitrations in the US, the UK, and Bermuda. Written decisions under UNCITRAL and the International Court of Arbitration (Paris). Experience in underwriting both general insurance and reinsurance (facultative and treaty). Experience as a reinsurance broker. London market, Europe, Asian and Latin American experience, as well.
Languages
Spanish (fluent to conduct hearing and write decisions). Modest to rudimentary French, German and Italian conversational skills.