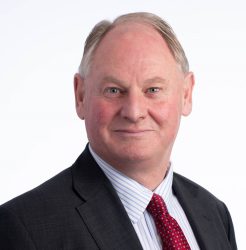 GLYNN, Robert Jolyon Hutchison
| | |
| --- | --- |
| Member since: | October 1997 |
| Address: | Cambridgeshire, England |
| Telephone: | +44 (0) 1223 813922 |
| Mobile: | +44 (0) 771 542 1961 |
| Email: | glynnconsulting@btinternet.com |
| Nationality: | British |
Education
Harrow School and Exeter University (BSc. (Hons.) Chemical Engineering).
Positions Held
Director,Risk Management, Price Forbes & Partners Ltd.
Director, Energy Division – Cooper Gay & Co. Ltd., then Newman Martin & Buchan LLC then CGNMB LLP, 2009-2015
Onshore Construction Team Leader – Benfield Corporate Risk, 2006-2009
Managing Director – Marsh Ltd., Marine & Energy Practice and Onshore Energy Construction Practice Leader, 2003-2006
Senior Vice President, Marine & Energy Division – Marsh Speciality Operations Ltd., 1995-2003
Vice President – Bowring Marine & Energy Ltd., 1992-1995
Director – Bowring Marine & Energy Ltd., 1990-1992
Assistant Director – Bowring Marine & Energy Ltd., 1988-1990
Senior Broker, Energy Division – Bowring Marine & Energy Insurance Brokers Ltd., 1986-1988
Broker – Oilex Division, J.H. Minet Ltd., 1985-1986
Claims Broker then Claims Supervisor – Oilex Division, J.H. Minet Ltd., 1982-1985
Present Position
Director, Glynn Consultancy Services Ltd.
Professional Associations
Associate of The Chartered Insurance Institute (ACII)
Chartered Insurance Practitioner
Member of the Chartered Institute of Arbitrators (MCIArb.)
Accredited CEDR Mediator
Committee and Panel Member of ARIAS (UK)
Specialist Member of the Institute of Risk Management (SIRM)
UK Committee member of the World Petroleum Council (WPC)
British Insurance Law Association (BILA)
Oil, Petrochemical and Energy Risk Association (OPERA)
Associate Member of the International Association of Engineering Insurers (IMIA)
Experience
For over 40 years, he has specialised in all aspects of risk management and insurance placement relating to both the construction and operational phases for the mid/downstream energy, power, processing and mining industries. He advises clients on all aspects of a project's risk profile, how this may be improved and what risks may be mitigated with insurance; negotiates agreement to insurance/reinsurance policy wordings; provides advice on construction contract indemnity and insurance clauses; works with lenders/their legal teams so to agree potential solutions to various lender requirements; and collects and collates technical project information in  a clear format that can be presented to insurance underwriters/their engineers.
Since 1993, has successfully mediated various insurance disputes (including the first Lloyd's dispute to be settled by mediation), ranging from medical, travel, property, engineering, treaty reinsurance and legal insurances. He has also acted as an expert witness in a variety of insurance related disagreements.
Writes onshore project risk assessment reports (RARs) and has written many technical insurance papers and books, individually or with others, and has lectured extensively throughout the world.