BEGLINGER, Shirley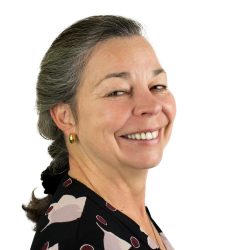 Education
BA, ACII Chartered Insurance Practitioner
Positions Held
Leader, Operational Risk – Marsh (UK) Ltd., London (incorporating insurance into banking capital models)
Managing Director – Aon Ltd., London (D&O, PI, Crime and EPLi insurances, and financial institutions' operational risk)
Non-Executive Chairman, NPAI (National Pharmacy Association Insurance)
Managing Director – Swiss Re London (D&O, PI, Crime and EPLi, concentrating on Financial Institutions)
Facultative Reinsurance underwriter – property & casualty
Reinsurance Treaty Underwriter – Swiss Re Zurich – property proportional & non-proportional, casualty proportional & non-proportional
Present Position
Director, Shires Partnership – independent consultant, arbitrator and expert witness specialising in insurance and reinsurance with a focus on market practice and technical issues.
Recent cases include:-
An arbitration concerning PI claims arising out of pensions advice
A reinsurance dispute concerning the recoverability under a Catastrophe XL of Covid-19 non-damage BI claims
A facultative reinsurance dispute concerning the right of a reinsurer to direct the disposition of claims
A consultation seeking to ascertain whether a longstanding insurance arrangement was a finite insurance or a traditional risk transfer
A Business Interruption dispute where Insurers allege pre-contractual material non-disclosure
A VAT dispute relating to the ongoing handling of PPI claims
An arbitration dealing with a broker's duty of disclosure at policy renewal under the Insurance Act 2015
An arbitration concerning claim apportionment between a specific British professional indemnity policy and a wider German design/build policy
Professional Associations
Associate of The Chartered Insurance Institute
Centre for the Study of Financial Innovation
Panel Member of ARIAS (UK)
Experience
10 years as primary lead underwriter on D&O, Crime and PI insurance for banks
6 years as a primary lead underwriter on Commercial Property and Business Interruption
10 years as reinsurance specialist underwriter on property and casualty treaties (proportional and non-proportional) and facultative risks
7 years in banking – trading, asset management and private banking.
Foreign Languages
English, French, German – fluent. Spanish, Hebrew – intermediate.