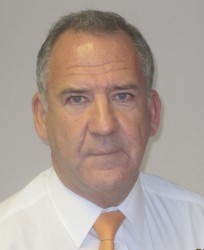 HARTIGAN, Stephen Alexander
| | |
| --- | --- |
| Member since: | September 2001 |
| Address: | Surrey, England |
| Telephone: | +44(0)1372 454993 |
| Mobile: | +44 (0) 7841 581670 |
| Email: | stephenhartigan@hotmail.co.uk |
| Nationality: | British |
Education
Wimbledon College
Positions Held
Chief Executive – InterGlobal Insurance Co. Ltd.
Director – JTW Reinsurance Consultants Ltd.
Managing Director – Groupama Insurance Co. Ltd.
Managing Director – Trinity Insurance Co. Ltd., 1991
Managing Director – Hogg Robinson & Gardner Mountain Reinsurance Brokers
Director – NASCO Insurance Brokers
Assistant Underwriter – Mercantile and General
Present Position
Non-Executive Director – Aetna International Insurance Co. (Europe) Ltd.
Professional Associations
Member of the Chartered Institute of Arbitrators
Accredited CEDR Mediator
British Insurance Law Association
Member of the Academy of Experts
Panel Member and Accredited Mediator of ARIAS (UK)
Experience
28 years of underwriting, placing and purchasing non-life reinsurance protections. Responsibility for reinsurance purchasing and financial risk underwriting in a leading UK company. Numerous expert witness assignments relating to reinsurance, personal accident and carve out, contingency and credit risks. 10 years specialisation in International Health Insurance.
Foreign Languages
French and Spanish.