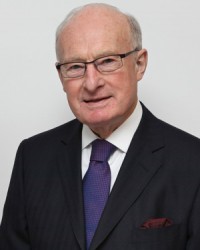 FAIRS, Terence Geoffrey
| | |
| --- | --- |
| Member since: | October 1996 |
| Address: | Kent, England |
| Telephone: | +44 (0) 1732 832475 |
| Mobile: | +44 (0) 7968 048222 |
| Email: | terencefairs@virginmedia.com |
| Nationality: | British |
Education
Leiston Grammar School, Suffolk, UK.
Positions Held
Principal, Fairs Reinsurance Consulting, 2000-2014
Principal U.K. Executive & Group Assistant General Manager (Reinsurance) – Middle Sea Insurance, London, 1994-2000
Assistant General Manager – NRG Victory, 1991-1994
Assistant General Manager, International – Victory, 1990-1991
Underwriting Manager – Victory, 1985-1990
Treaty Underwriter – Victory, 1978-1985
Underwriting Services Manager – Victory, 1973-1978
Reinsurance underwriting – Mercantile and General, 1969-1972
Direct insurance underwriting – Norwich Union/General Accident (CGNU), 1962-1969
Present Position
Arbitrator
Professional Associations
Associate of The Chartered Insurance Institute
Chartered Insurance Practitioner
Panel Member and Hon. Secretary of ARIAS (UK)
Experience
Grounding in direct property and casualty insurance. Then concentrated, at successive levels of complexity and seniority, on reinsurance underwriting and underwriting management/general management. Expertise in underwriting proportional and excess of loss treaty business, both property and casualty, and facultative reinsurance. Extensive experience in giving technical lectures to the CII and other bodies. Now concentrates exclusively on arbitration work and has experience of acting as umpire and tribunal chairman.
Foreign Languages
Slight French and German.